Happy Thursday!
Today is my Friday....no school tomorrow. But, my day will begin with a visit to the dentist for my almost 3 year old. I might be wishing that I was pulling my own teeth out after that visit- LOL!
So, this week I have been Boo'd TIMES 2! How fun is that. Check it out- today I'm responding to the first "BOO!" (Is that how you would say it? )The first one came from Latoya over at Flying into First- check her out if you haven't already done so! Her blog is growing so very fast!
I am passing it along to three other bloggers as per the rules (1 blogger with more followers, 1 with less and 1 one with about the same). Ladies- because I've "boo'd" you, visit my TN store and pick out an item of your choice. Let me know what you would like.....Here they are:
Check out the latest blog post where Ms. White highlights her FREEBIES from this time last year.
You will love the "Going Batty" craft project....my son will be doing this one!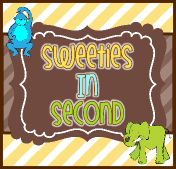 Check out Ms. Cypher's journey with Whole Brain Teaching!
Be sure to check out my latest FREEBIE- Halloween Writing Papers and Halloween Writing Prompts- I added the prompts for those of you that already downloaded just the papers!