Hello My Friends,
I realize that many of you headed back to work today after a relaxing Winter Break, but I am still off. We head back on Monday, Jan 7th! I am spending the day "un-decorating" the house, and hanging out with my son.
I am linking up with Farley over at Oh Boy 4th Grade for January's Currently. Be sure to check her blog out to see what all of our fellow bloggers are up to.
My son received the "Blue One Eyed Monster" stompeezs for Christmas. If you don't know what they are, just check out any kids channel and you can see the infomercial. He insists on watching the informercial on You Tube and then acts it out. Very cute stuff!
I am fortunate to be off until January 7th, but with that extra time I am feeling the responsibility of organizing my son's playroom to make way for all of his new toys. We went to IKEA yesterday and purchased some organizers, so I really have no choice.
My husband bought me a beautiful new ring to replace the wedding band that was snapped. Its a long story, but let's just say that my new ring is WELL WORTH THE WAIT! I can't wait to get it on my finger this Friday!
Organization of my son's playroom is just the first on my list. I really need to organize my life. My daily schedule gets away from me, I sometimes make two appointments for the same time and I always wait till the last minute to finish tasks. So, now that you know my biggest weakness, you can understand my resolution of organizing.
Finally, my one little word is ACHIEVE! Might be a little word, but it sure does carry a big meaning! I am focusing this year on achieving the things that I say I will. Starting with organizing and moving onto loosing some weight!
So, there you have it. My January CURRENTLY! Hop on over to Farley's blog to see what's new with her as well.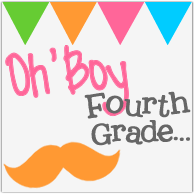 Crystal, over at Ms. Jone's Junction, is having her 200 Follower give-away. OMG does she have some great prizes to win. I'm contributing and item from my TN store to help her celebrate. Be sure to check out her contest. Tell her Stacy sent you!