I'm joining up with The Resource Room for the What's Your Guilty Pleasure linky party. Check out the others posts and link up at: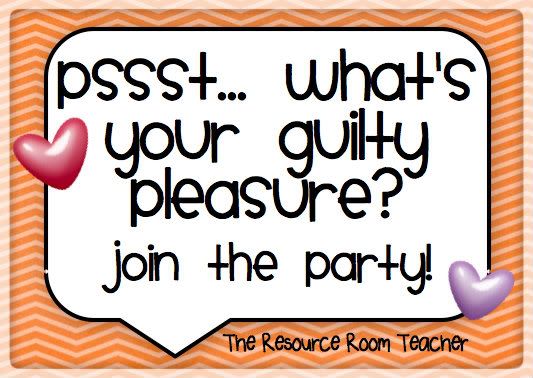 1.) Real Housewives of New Jersey AND Watch What Happens Live. Not sure which I get more pleasure out of. But...I'm definitely loving both and faithfully watch and DVR Watch What Happens Live. Nothing was funnier that watching Andy Cohen fidget when Mike Tyson and Joe and Melissa Gorag were on. Who knew Mike Tyson was a fan of RHONJ. My favorite line was when he said he was a lot like Joe and Theresa Guidice- broke but still fabulous!
2.) US Weekly IPHONE/IPAD APP: I definitely need to keep up with my celeb gossip and I love this app for that. But perhaps more funny than the articles are the serious comments left by the readers- I mean, come on, does anyone really take that stuff that serious!
3.) McDonald's Ice Coffee with Vanilla Syrup- LOVE IT!!!!! and cheaper than Starbucks
4.) My son- sorry this one isn't too exciting, but to me nothing is better than telling my son "I love you" and hearing him respond with " I love you more, Mommy!" I'm hoping that lasts forever- right now at 2 1/2 I'm the most fabulous person in the world to him. I guess that makes me feel like my own brand of celebrity. Just look at that face!
5.) Napping- yes, I nap every Saturday and Sunday. I sleep hard and I love every minute of it. Sure, I could get a lot done when Frankie takes his nap, but nothing feels better than curling up in my own bed and sleeping away 2.5 hours!
What's your guilty pleasure????